Bicycle Bell with Light Small Yellow Broken Wind Duck Helmet Mountain Bike Head Light Bicycle Light Bike Accessorie Bicycle Bell

Quack quack! I'm Huey, and I'm here to keep you safe on your bike in style. Whether you commute to school, work, the gym or just like a casual ride - I'm here to be there with you, every pedal of the way.


QUACK! I'M HUEY 🦆
Press me and I will illuminate, squeeze me and I will make a noise! Pedal faster and see my propeller whizz in the wind!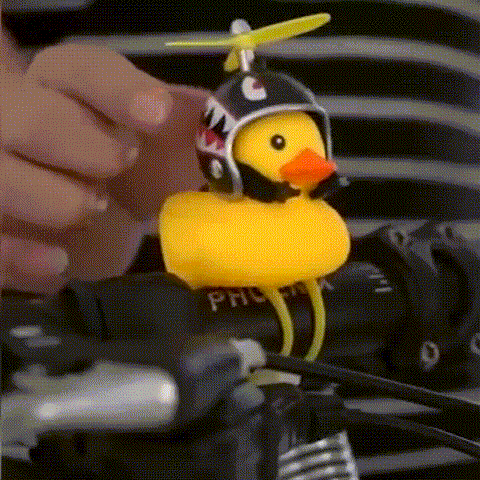 I come in 9 different styles to suit your mood or preference, and to keep your bike looking fresh for when you're cruising down the street.
DOWN TO DUCK? 🦆
What's my job? Well, not only will I keep your style fresh, I will keep you safe on those darker rides around your area!
- Need a pedestrian to move?
Squeeze me!
- Hard to see in the dark?
Press me!
- Want to impress everyone you pass?
Own a Huey!
What the duck are you waiting for? Make cycling fun again whilst staying safe at the same time! How could you resist not getting your very own Huey?!